Current Weather Conditions
To get a more detailed report of current and future weather conditions please visit NOAA.com or Weather.com.
Tahoe City Marina offers the very best in boating, dining and shopping on Lake Tahoe's north shore. Located in the heart of downtown Tahoe City, it is one of the largest and oldest marinas on the Lake, built in the 1940s. Offering services for every aspect of boating, the Marina is dedicated to providing these services to our customers in a highly efficient manner with an emphasis on customer satisfaction. We are also a proud member of the 
Clean Marina Program
.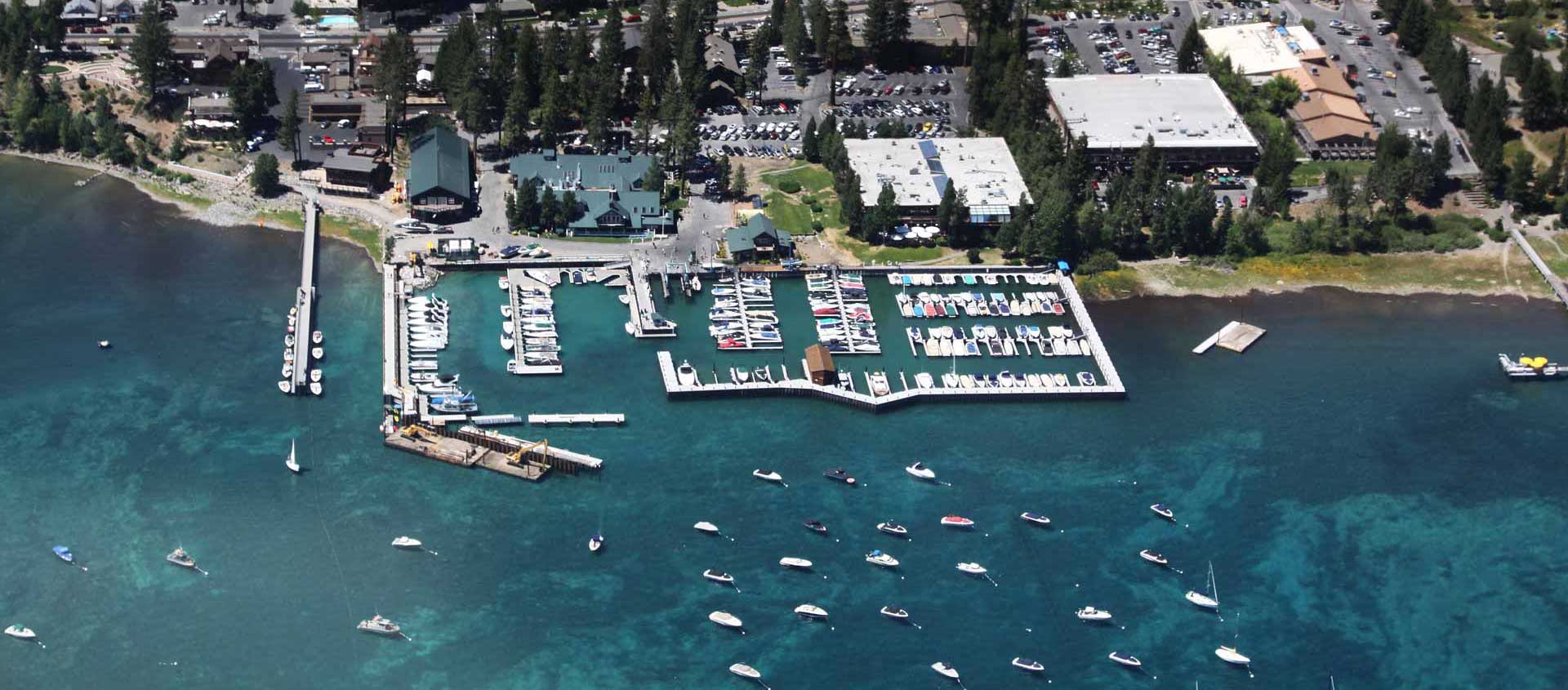 Powerboat Rentals
Buoy rentals: 36 seasonal rentals
Expansion slip rentals: 81 public slips built 2010-2012
Private slip rental management
Gasoline & Diesel fuel sales
2 hour complimentary boat parking
Forklift & travelift launching
Boat repair by A & M Marine
Boat detailing services available
Indoor winter storage
In addition to boat services, Tahoe City Marina hosts a handful of other businesses on property that further compliment and enhance your experience while at Lake Tahoe and visiting Tahoe City Marina. You can view the other businesses on our 
Businesses
 page.
Lake Tahoe is located in the states of California and Nevada, with two-thirds in California. it is fed by 63 streams and 2 hot springs.
The Truckee River is Tahoe's only outlet and flows from the dam in Tahoe City east through Reno and eventually drains into Pyramid Lake in the Nevada desert. From there it evaporates into the atmosphere.
Here are a few of our top Frequently Asked Questions. Click the links below for more F.A.Q.'s, or to ask your own question.
Are Dogs Allowed?
Yes, we now allow dogs on our boats. There is a $35 fee per pet. The fee is non-refundable. Boats have weight limits as well as person limits so for larger breeds we may have to count the dog as a 'person'.
What comes with the boat?
All of our boats come with AM/FM Radios which have MP3/iDevice hookup via an auxiliary cable. They also have all the safety equipment, a cooler and a bimini for shade.
Is there a weight limit on the boats?
The weight limit for the 20′ boats is 1300 lbs and the weight limit for the 23′ boats is 1724 lbs. Please note that fuel(~260 lbs for our boats), coolers, food & drink, water-toys, pets and people all count towards the weight limit.
Subscribe to Our Newsletter
Sign-up below to receive updates and our seasonal newsletters.
Address
700 N Lake Blvd.
Tahoe City, Ca 96145
Call Us
(530) 583-1039
(530) 581-5249 fax